Three Major Australian Banks To Use Blockchain For Bank Guarantees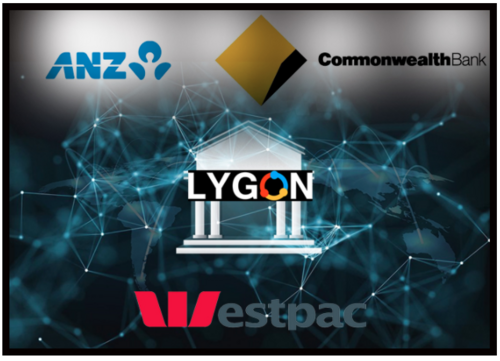 Three Major Australian Banks To Use Blockchain For Bank Guarantees
By RTTNews Staff Writer | Published: 9/1/2020 10:17 AM ET
Three of the four major banks in Australia are using blockchain technology to digitize bank guarantees after developing a new platform called Lygon in partnership with technology giant IBM and Australian shopping centre company Scentre Group Ltd. Lygon is built on the IBM Blockchain platform.
Blockchain technology will help the Australia and New Zealand Banking Group Ltd. (ANZ Bank), Commonwealth Bank of Australia and Westpac Banking Corp. to reduce the timeline of bank guarantees processes to one day on Lygon from the current nearly thirty days.
Bank guarantees are often required as part of a retail property lease and it protects both parties in a contractual agreement from credit risk. Both parties may have to issue bank guarantees to prove their financial bona fides and capability. The bank screens and assesses the creditworthiness of the applicant before issuing the guarantee.
Lygon is a blockchain-based platform to transform the bank guarantee process. The five founding companies jointly commenced a live pilot for Lygon in early July with a test group of retail property leasing customers.
For decades, bank guarantees have been paper-based instruments that rely on physical delivery, storage and verification. This process was fraught with both inefficiencies and risk to the parties involved.
Digitizing this process reduces the risk of fraud for all parties involved, decreases the potential for errors and significantly increases the speed of execution. It reduces the risk of fraud across billions of dollars guaranteed by the banks.
The paperless process enables same day issuance by alleviating costs, risks and delays associated with issuing, exchanging, retrieving, and potential loss of paper-based guarantees. It also allows tracking, reporting and validating the status of a guarantee throughout its lifecycle.
Further, it reduces the manual effort to review and negotiate various terms and conditions across multiple parties. It also allows communication between authorized parties on a distributed, immutable ledger. Lygon gives real-time visibility to all parties of the guarantee amendment process.
Beneficiaries can manage the end-to-end process for bank guarantees in one place, reducing operational expense and fraud. Beneficiaries can also make a full or partial demand through Lygon. Transferring a guarantee is a simple but secure process.
For comments and feedback contact: editorial@rttnews.com

Markethive Advertisement
Article written by an RTT News Staff Writer, and posted on the RTT News.com website.
Article reposted on Markethive by Jeffrey Sloe
Visit MarketHive to learn more: http://markethive.com/jeffreysloe