Turkey's President Declares Full-Scale War On Cryptocurrencies
By Aliyu Pokima – September 25, 2021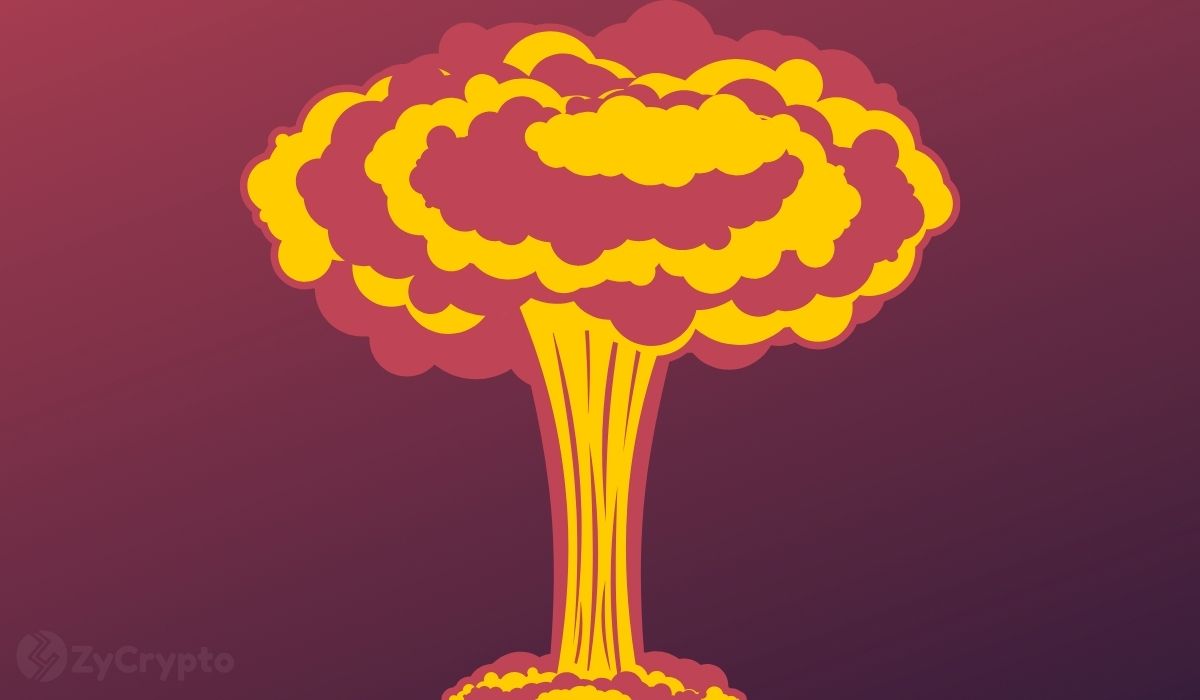 The fear of an increased crypto regulation mounts as the Turkish President declares war on cryptocurrencies.
This announcement will have a negative effect on the market that is battling with falling asset prices.
The Turkish President also reiterated plans to launch the country's unique digital currency with its own identity.
This year, cryptocurrencies have faced all sorts of scrutiny on one hand and have equally received a mass adoption from the unlikeliest areas. The clampdown of cryptocurrencies by government officials whether it's based on fraud or environmental preservation has its effect on the psychology of traders. Turkish President has joined the growing list of leaders to express concerns about the dangers and uncertainty of cryptocurrencies.
Turkey Declares War
Speaking at an event in Mervin, the Turkish President, Tayyib Erdogan while responding to a question about the inclusion of cryptocurrencies as the country plans to roll out its central bank digital currency, CBDC, stated that the government has no plans to embrace cryptocurrencies. Turkey which hopes to be the blockchain capital of Europe and Asia has incorporated the Digital Turkish Lira Collaboration. Adding to the statement, the President pointed at that:
"On the contrary, we have a fight against them, we would never lend support to cryptocurrencies."
The reason for the declaration by the President is the largely unregulated nature of cryptocurrencies and how users might be susceptible to fraud. The Turkish government publicly backed blockchain technology in 2019 and plans to launch its CBDC for testing later this year.
The Effects of This Strife
The effects of any government threatening or clamping down on cryptocurrencies paint a grim picture for the markets. Prices of coins have dropped in the market following fears of increased regulation. Bitcoin has shed over 11% of its value to trade at $42,667. Ethereum is also down by 15% in the last 7 days trading at $2,893. Tether, Cardano, Binance Coin have expressed a similar decline in prices.
In Turkey, the government's stance on cryptocurrencies will be profound because Turkey is perceived as a crypto-friendly country. Turkey ranks high in terms of crypto use which has seen top exchanges like Binance and Houbi launch operations in the country. The government declaring war on cryptocurrencies may lead to increased regulations on these exchanges and a tougher stance on crypto.
Why It Matters?
Government regulation for crypto has already shown its effects in the market. The declaration by Turkey may spark several similar statements from other countries in the future which is bad for digital assets, exchanges, etc. Turkey's stance is however coming because of its Central Bank Digital Currency, The Digital Turkish Lira which is about to undergo testing later this year.

Advertisement
DISCLAIMER: None Of The Information You Read On ZyCrypto Should Be Regarded As Investment Advice. Cryptocurrencies Are Highly Volatile, Conduct Your Own Research Before Making Any Investment Decisions.
The original article written by Aliyu Pokima and posted on ZyCrypto.com.
Article reposted on Markethive by Jeffrey Sloe