Why 6600 is the Level To Watch During Bitcoin's BTC Weekly Close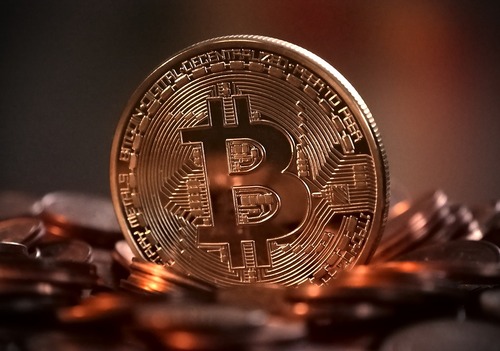 Why $6,600 is the Level To Watch During Bitcoin's (BTC) Weekly Close
The Easter weekend has resulted in a drop in Bitcoin trade volume that could result in a price drop at weekly close.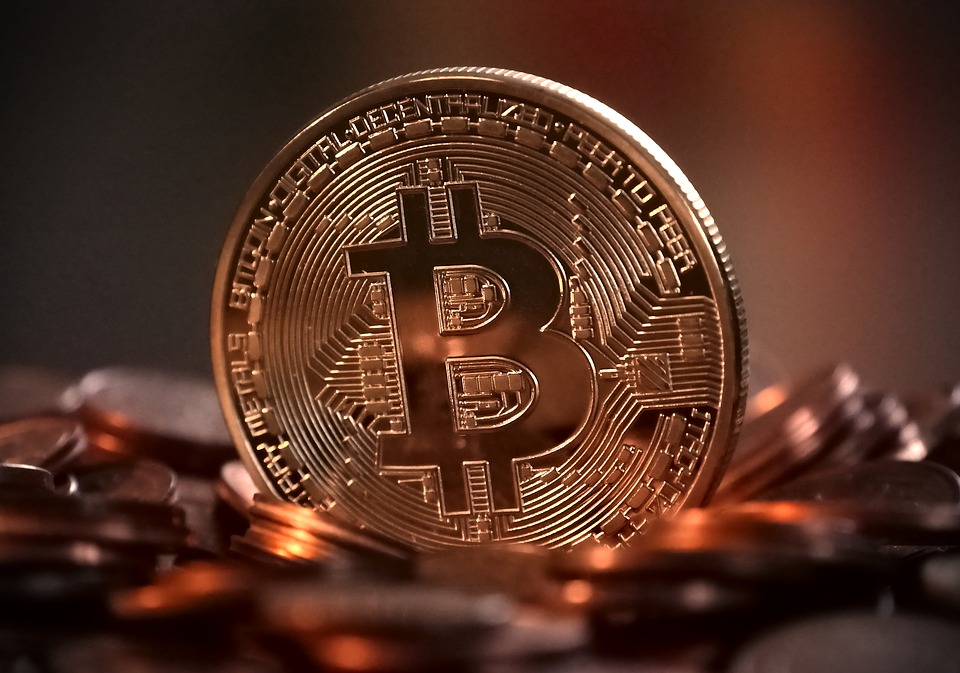 John P. Njui · Bitcoin News · April 12, 2020 · 2 min read
Quick take:
Social distancing has been highly advised globally and especially during this Easter weekend.
Many Easter activities have gone virtual as a result.
Bitcoin trade volume usually falls during major holidays and Easter is no exception.
$6,600 is a key zone to watch during today's weekly close.
The 2020 Easter weekend will probably be remembered for the innovation of going totally virtual with activities such as Church services, family get-togethers as well as virtual Egg hunts. With the world on high alert due to COVID19, Social distancing has proven itself as being the most effective method of curbing the spread of the virus. With relation to crypto trading, the Bitcoin (BTC) trade volume has seen the usual drop during a major holiday weekend. Such drops are also witnessed during Christmas and New Years. The 7-day Bitcoin trade volume chart below courtesy of Bitcoinity.org further gives a better representation of the drop this weekend.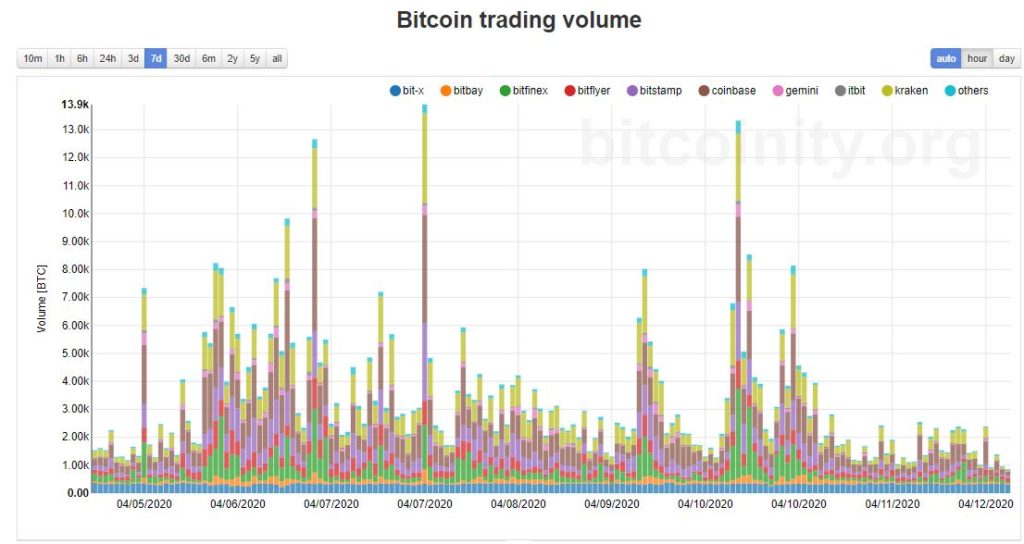 7 Day BTC trade volume courtesy of Bitcoinity.org
$6,600 is the Bitcoin Price to Watch During Weekly Close
In our earlier analysis of XTZ/USD, we had stated that Bitcoin looks set to retest previous support zones at $6,600, $6,500, $6,200, $6,050 and possibly $5,800. These levels have been providing reliable support for Bitcoin since the Coronavirus crash of mid-March.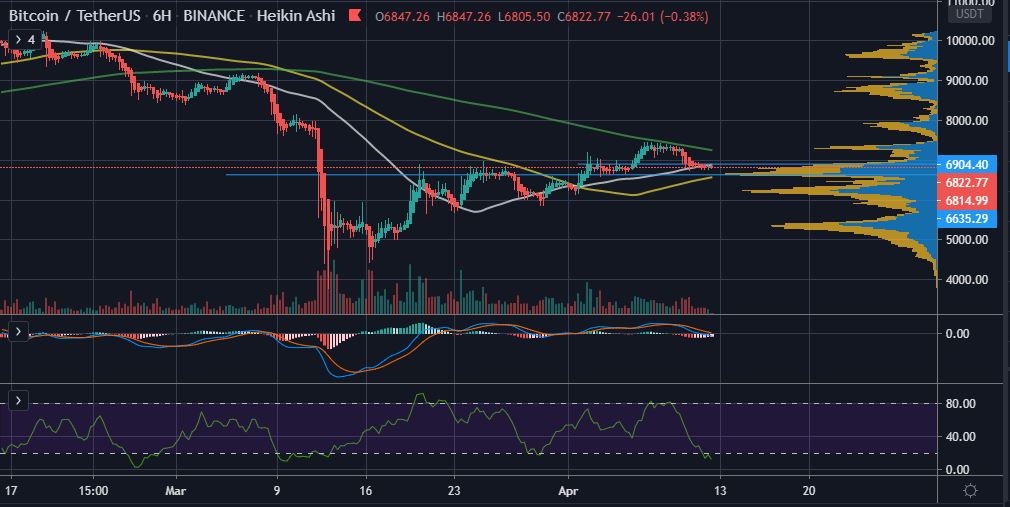 6-hour BTC/USDT courtesy of Tradingview.com
Further checking our favorite 6-hour BTC/USDT chart, we observe the following:
The $6,600 price zone area provides a level of solid support for Bitcoin leading up to the weekly close later on today.
$6,900 is providing short term resistance.
BTC's current price is above the 100 (white) moving average but below both the 50 (white) and 200 (green) moving averages. Therefore, BTC could lean more towards sideways movement for the rest of the day.
MFI is at 14 indicating an oversold situation.
MACD is showing a reduction in selling.
Death Cross on the Daily Chart is Still Valid

BTC/USDT daily time-frame chart courtesy of Tradingview.com
When we zoom out to the daily chart, we observe a totally different bearish picture.
The death cross identified a while back is still valid.
Trade volume has drastically reduced as mentioned earlier.
Daily MFI at 77 indicating an overbought scenario and a likely drop.
Conclusion
With Bitcoin's weekly close only a few hours away, $6,600 is the level to watch as it provides a level of solid support. BTC's trade volume has drastically reduced due to the Easter weekend and could provide the final ingredient for a bearish scenario for the King of Crypto. As with all technical analysis, the reader is advised to use stop losses to safeguard their leveraged positions against sudden volatility.
Disclaimer: This article is not meant to give financial advice. Any additional opinion herein is purely the author's and does not represent the opinion of Ethereum World News or any of its other writers. Please carry out your own research before investing in any of the numerous cryptocurrencies available. Thank you.


Markethive Advertisement
Original article posted on the EthereumWorldNews.com site, by John P. Njui.
Article re-posted on Markethive by Jeffrey Sloe
Visit MarketHive to learn more: http://markethive.com/jeffreysloe