Why This Analyst Is Sure That Bitcoin Is Finally Ready To Test 20000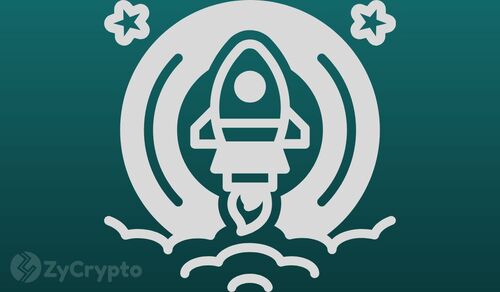 Why This Analyst Is Sure That Bitcoin Is Finally Ready To Test $20,000
By Adrian Klent – September 25, 2020
Decentralized Finance, aka DeFi, has been the talk of the cryptocurrency community for the most part of the month, but amidst the commotion, a bull run might be impending, says popular cryptocurrency analyst who goes by the name MoonCarl. "People are not talking about Bitcoin anymore," he says, as a pointer to the previous weeks in which DeFi and altcoins became a buzz.
Back in the day, Bitcoin which is unarguably the most popular and talked about cryptocurrency was always making rounds for its impressive price breakouts. With every major adoption, there was a significant buzz and this is no surprise because Bitcoin is the first and most valued top cryptocurrency to date. However, the birth of new altcoins has given way for conversation diversification and with the increase in usage, newcomers like DeFi are constantly gaining popularity.
Even altcoins are taking over the market with more stability in the month of September. Subtle price upswings are springing up and the likes of Ethereum have begun to make a correction in price movement.
Newcomers like Uniswap (UNI), Yearn.Finance (YFI) have predominated the market with gains. At the time of this writing, most altcoins are dealing with mild losses but nothing substantial enough to signal that an altcoin bear trend is brewing. For the most part, DeFi tokens have prolonged altcoin season but this analyst's take is now implying that a bull run could catch the market by surprise.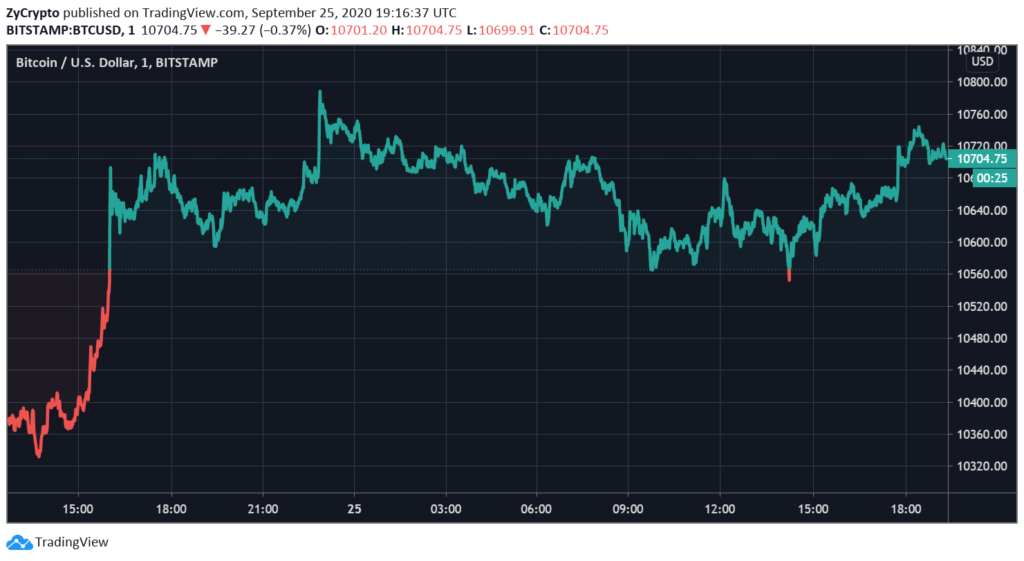 BTCUSD Chart By TradingView (Click on image for larger view)
Note that Bitcoin testing $20,000 isn't the same as Bitcoin testing and staying range-bound in the $20k level. Due to the swiftness with which a bull run is ignited, a bear trend might immediately follow.
It is for this same reason that Bitcoin could easily test $20,000 any time soon. A fundamental factor could trigger this long-awaited $20,000 bull run. Bitcoin will have to first have to cross $12,000 and sustain that price level, but more adoption is necessary for this to happen. At press time, Bitcoin is trading at a price of $10,712. The overnight correction in price has positioned Bitcoin for $11,000, but within the next 24hrs Bitcoin will need to hold strong above $10,500.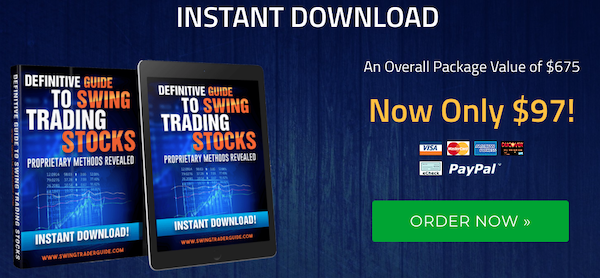 Advertisement
DISCLAIMER
The views expressed in the article are wholly those of the author and do not represent those of, nor should they be attributed to, ZyCrypto. This article is not meant to give financial advice. Please carry out your own research before investing in any of the various cryptocurrencies available.
The original article written by Adrian Klent and posted on ZyCrypto.com.
Article reposted on Markethive by Jeffrey Sloe
Visit MarketHive to learn more: http://markethive.com/jeffreysloe