Bitcoin Adoption: Mexico En Route To Becoming The Next El Salvador
…As one of its lawmakers is preparing to introduce a crypto bill next year.
By Collins K.O – February 23, 2022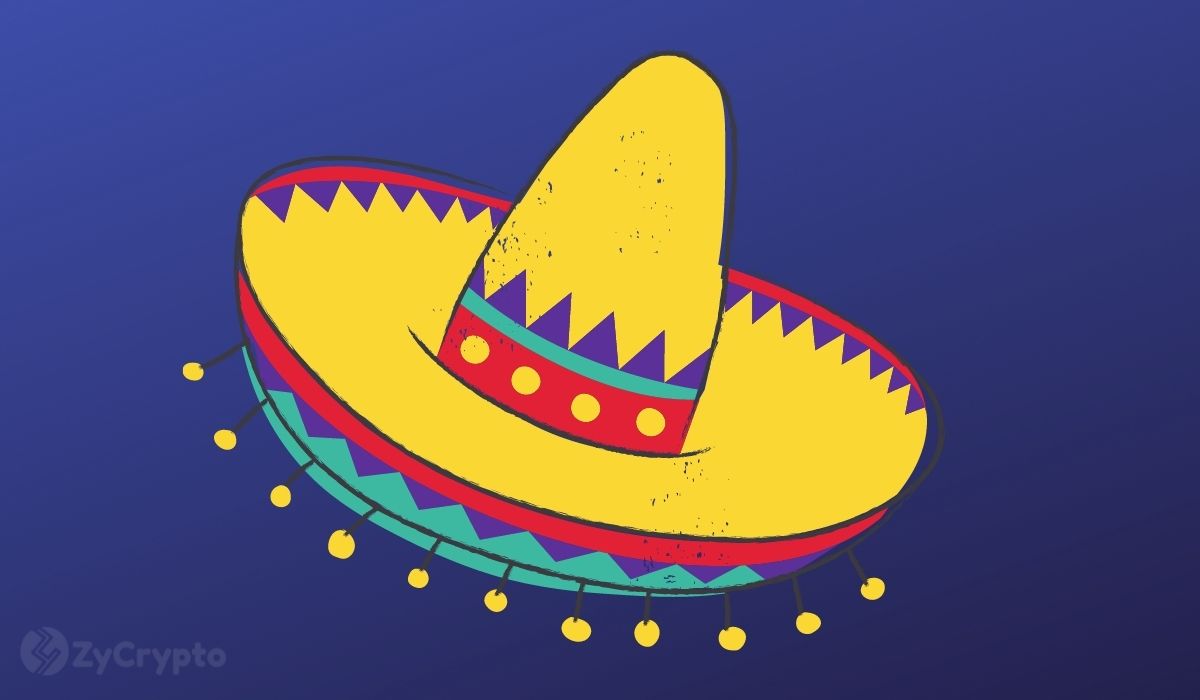 Following the perceived successes El Salvador's president, Nayib Bukele has achieved since legalizing Bitcoin, a lawmaker in Mexico now wants the same for her country. 39-year-old senator Indira Kempis Martinez is set to become the first Mexican senator to push for the mainstream adoption of Bitcoin, and she is citing El Salvador's milestone achievements as her motivation to do so.
One of El Salvador's remarkable feats is onboarding more Bitcoin users in just half a year. There are now over three million El Salvadorians representing close to 50% of the country's total population with an active crypto wallet—roughly 1.3 million citizens more than the number of traditional bank account owners. The Nuevo León senator sees this as an avenue for Mexico to cut back on millions of dollars of international transfer charges, and attract investors.
Already, El Salvador has received an investment pledge from JAI energy, Wyoming's largest mining company, and is currently in talks with lawmakers from Dubai on issues surrounding Bitcoin adoption. President Bukele had also begun plans to quadruple El Salvador's energy capacity for more mining activities, using geothermal power from an inactive volcano.
Regardless of its strides, however, the young and Bitcoin-friendly leader has not been without a barrage of global criticisms from international financial regulatory bodies. The IMF had warned that "the authorities to narrow the scope of the Bitcoin law by removing Bitcoin's legal tender status," It believes "the adoption of a cryptocurrency as legal tender… entails large risks for financial and market integrity, financial stability and consumer protection."
Added to that, a significant percentage of its 1,800 BTC stash is currently being held underwater.
Senator Kempis remains quite undeterred by the volatility or regulatory clampdown. Beyond the prospects Bitcoin holds, it appears Kempis's approach to it is from the standpoint of global perception and regional pride. She was quoted as saying:
"It is a historic opportunity that this type of project is being carried out in a Central American country. Every time El Salvador was discussed, it was always to address issues of migration, violence, and organized crime, and now the world's gaze is not on those public problems, but because of this great call at a global level with bitcoin"
"It is clear to me that financial exclusion is one of the public problems that few of us have addressed with feasible alternatives, and that this type of technology is allowing us to generate an alternative so that millions of people can be included in the financial system,"
There are currently over 3.1 million Mexicans representing 2.5% of the total population that identify as owning or trading Bitcoin and other cryptocurrencies.

Markethive Advertisement
DISCLAIMER: None Of The Information You Read On ZyCrypto Should Be Regarded As Investment Advice. Cryptocurrencies Are Highly Volatile, Conduct Your Own Research Before Making Any Investment Decisions.
The original article written by Collins K.O and posted on ZyCrypto.com.
Article reposted on Markethive by Jeffrey Sloe
** Loans, secure funding for business projects in the USA and around the world. Learn more about USA & International Financing at Commercial Funding International. **