Bitcoin amp Crypto's Dr Doom Had Warned About Riots back in March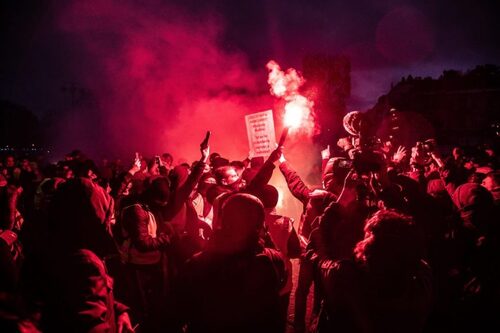 Bitcoin & Crypto's Dr. Doom Had Warned About Riots back in March
Professor Nouriel Roubini had foreseen the possibility of riots as a result of the economic downturn due to COVID19.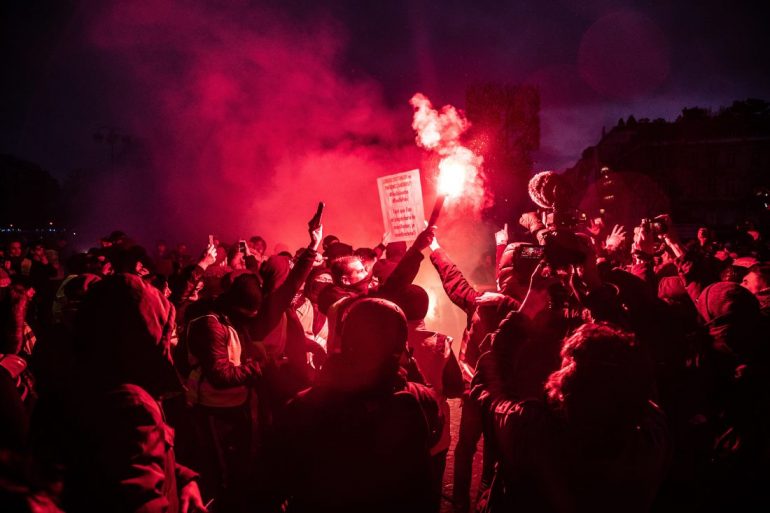 John P. Njui • BITCOIN (BTC) NEWS – CRYPTOCURRENCY • JUNE 1, 2020
In brief:
In early March, Professor Nouriel Roubini had warned of the looming US and Global economic crisis due to the spread of the Coronavirus.
He had predicted that there would be a ripple effect of unemployment and a disruption in the global food supply chain that would lead to riots.
The unfortunate death of George Floyd and the resulting protests were further amplified by the anger brought about by lockdowns and unemployment.
On May 25th 2020, George Floyd passed away in Powderhorn, Minneapolis. His death was as a result of a police officer (and three more) kneeling on his neck and body as he lay face down and handcuffed on the street. Mr. Floyd's arrest and subsequent death, has angered many across the United States and the World as it further demonstrates the underlying issues in America with respect to racism and injustices that continue to haunt the Western nation since its independence from Britain in 1776.
Bitcoin & Crypto's Dr. Doom Had Warned About Riots in Early March
As several American cities continue to experience social unrest, Professor Nouriel Roubini, also known as Bitcoin's Dr. Doom, had warned about riots from as far back as early March. His warnings had stemmed from his observation and analysis of the global economic impact brought about by the Coronavirus.
One of his tweets from March 28th in which he warns about pending riots can be found below.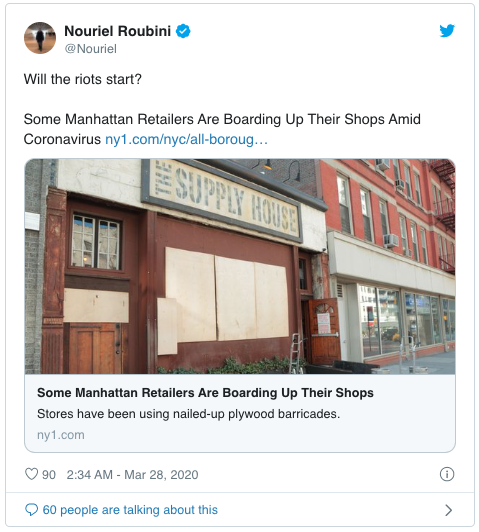 The next wave of the negative supply shock: disruption in US and global food supply chains and risks of food riots. The Arab Spring started with food riots. "A food crisis looms as coronavirus forces farms to stay idle and countries hoard supplies"
Professor Roubini's Analysis of the Current Riots Rocking the United States
Furthermore, and in the following two tweets, Professor Roubini has explained that the riots go beyond the anger brought about by the unnecessary death of George Floyd. According to him, the unemployment of over 40 million Americans and their simmering anger is another reason why America is burning.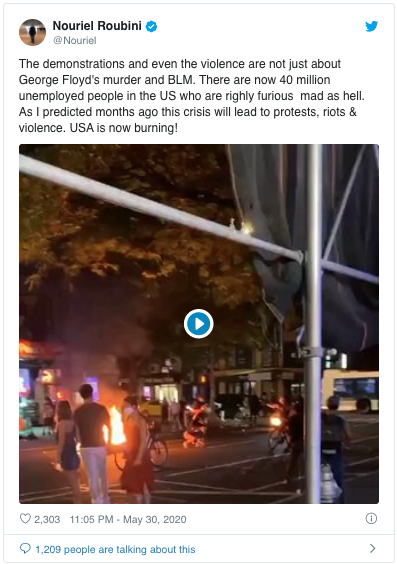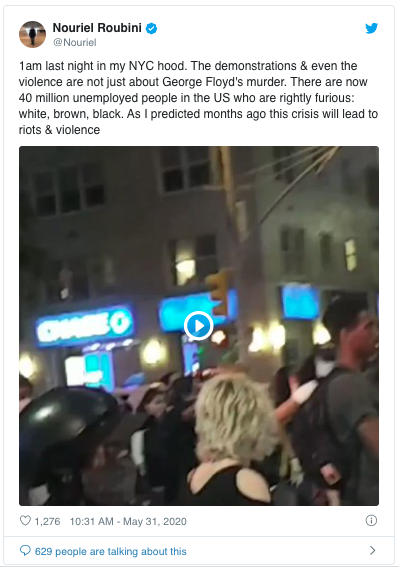 Disclaimer: This article is not meant to give financial advice. Any additional opinion herein is purely the author's and does not represent the opinion of EWN or any of its other writers. Please carry out your own research before investing in any of the numerous cryptocurrencies available. Thank you.

Markethive Advertisement
Original article posted on the EthereumWorldNews.com site, by John P. Njui.
Article re-posted on Markethive by Jeffrey Sloe
Visit MarketHive to learn more: http://markethive.com/jeffreysloe