Bitcoin Hash Rate On Course To A New All-Time High As Bull Market Gets Heated
By Ponvang Bulus – November 7, 2021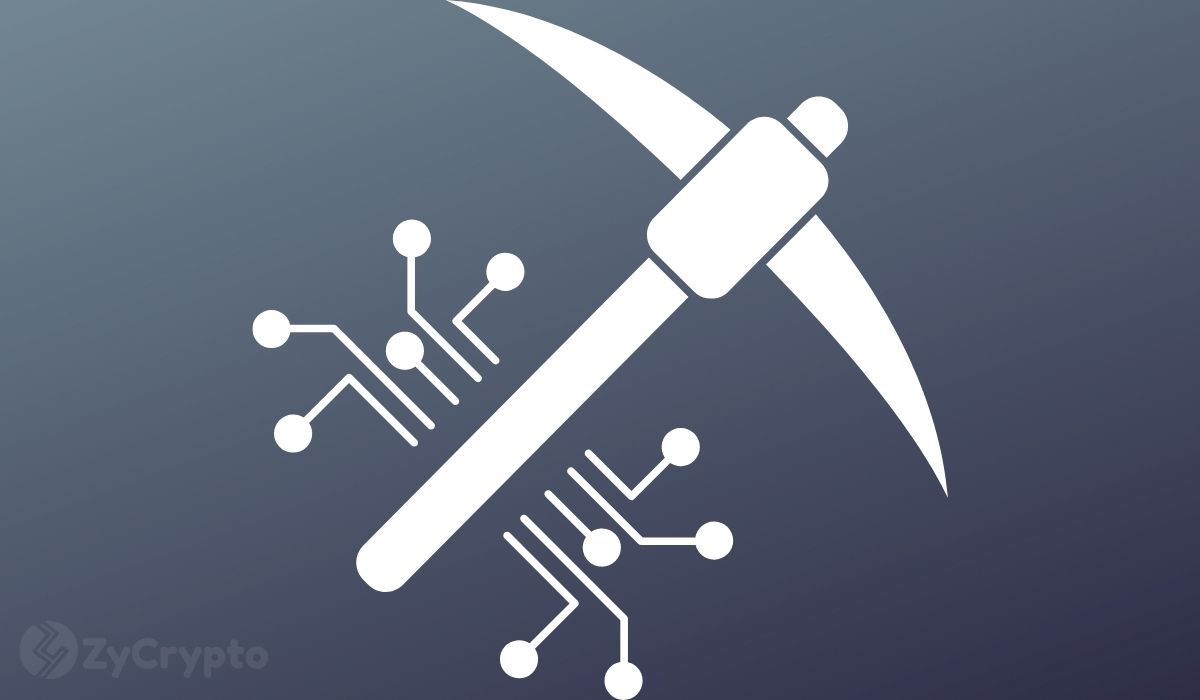 BTC is currently up by 2.32% over the last 24 hours, trading at $62,998. Although this falls short of investors' expectations, it has not changed their hopes for a new all-time high before the year ends.
The Bitcoin market over the last few weeks saw the asset break the $66k mark to record a new all-time high of $66,930 before steadily dropping below $62k. The price has managed to maintain this level on average, indicating the bull market may still be playing out.
One key metric, the hashrate is also witnessing heightened upsurges. Bitcoin hash rate continues to soar and is attempting to make a new all-time high before the end of the year.
The effect of the China miners' exit has worn off and bitcoin miners based in the US seem to be leading the new wave. as the hash rate has steadily increased over the last 3 months. This has made many crypto proponents Bullish about the state of the bitcoin market in spite of Bitcoin's flat performance in the last few days.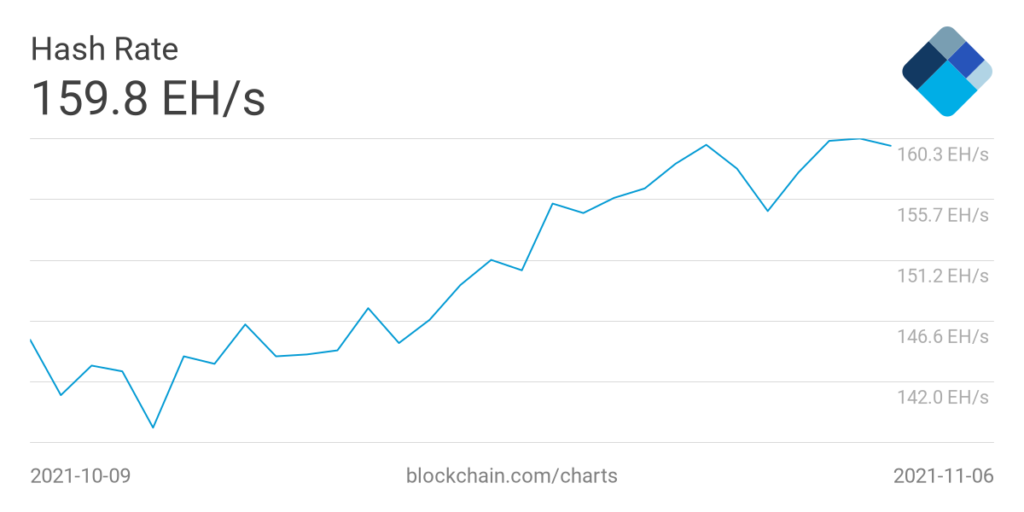 (Click image for larger view)
Will Price Follow Suit?
The price of the crypto asset has historically followed the hash rate, BTC has however been in a tight range between $60,000 and $63,000 in the last few days and seems unable to break the $64,000 barrier. As the hash rate continues to surge, the price of Bitcoin is expected to grasp if everything plays out as it usually does.
Analysts remain positive that Bitcoin is getting ready to retest the latest all-time high of nearly $67,000. When a new ATH comes to fruition, the asset is expected to enter price discovery mode which opens the door to new possibilities for Bitcoin.
Hash rate approaching a new all-time high should help to reinforce confidence that this will soon become a reality, but of course, no one knows for certain how soon it will be.

Advertisement
DISCLAIMER: None Of The Information You Read On ZyCrypto Should Be Regarded As Investment Advice. Cryptocurrencies Are Highly Volatile, Conduct Your Own Research Before Making Any Investment Decisions.
The original article written by Ponvang Bulus and posted on ZyCrypto.com.
Article reposted on Markethive by Jeffrey Sloe
** Get secure funding for business projects in the USA and around the world. Learn more about USA & International Financing at Commercial Funding International. **