Solana FTX Lightspeed Ventures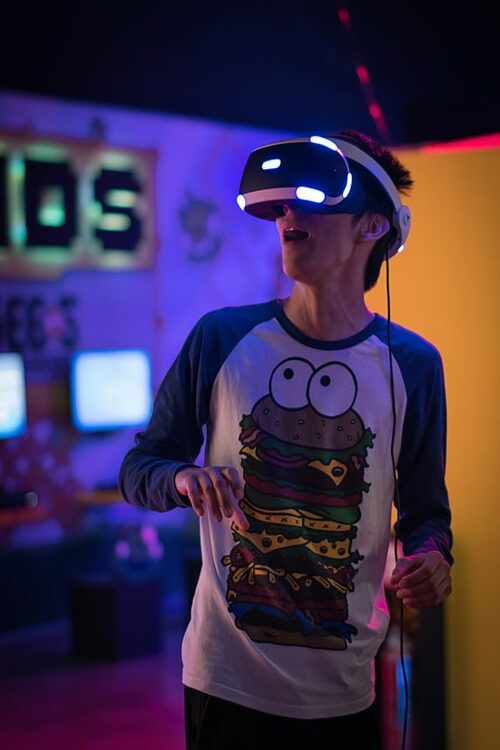 Solana, FTX, Lightspeed Ventures To Launch $100M Web3 Gaming Fund
By Julia Arvelaiz – November 7, 2021 in Cryptocurrency Technology Reading Time: 3 min read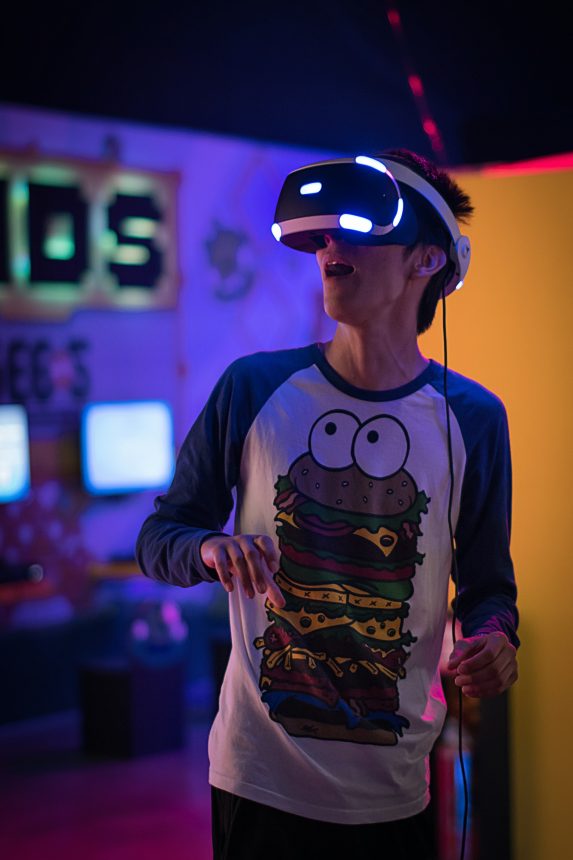 More paths open up for Web3 gaming as a $100 million investment fund is launched by the large blockchain venture firms Solana Ventures, Lightspeed Venture Partners, and FTX. A lot of enthusiasm surrounds the future of the GameFi industry as it grows exponentially.
The fund aims to invest in "the intersection of blockchain and gaming": technology companies, gaming studios that incorporate the Solana blockchain. Gaming could be a great gateway for Web3 to bring in "next billion users", said one of the partners.
The CEO of FTX Sam Bankman-Fried said in Tweeter that this partnership might build "the biggest growth area in the sector: web3 + gaming + NFTs."
Related Reading | FTX CEO Sam Bankman-Fried Reveals Reason Behind Billions Of Dollars Tether Purchase
Recently, Lightspeed and FTX announced their first investment for the gaming studio Faraway by leading a $21 million Series A funding round alongside other important partners such as a16z, Pantera Capital, and Sequoia Capital. Faraway will now integrate Solana blockchain into "Mini Royale", the studio's top game.
Faraway CEO Alex Paley commented on their goals for the project:
Blockchain technology will unlock the potential for truly player-driven, open economies and will usher in the next wave of gaming and virtual worlds, (…) Our goal for both current and future games is to create extremely fun and social games with open economies, giving players true ownership over their in-game assets and a true voice in how the game evolves over time.
Web3 Gaming And Solana See Growth
Web3 gaming has seen great growth in popularity, parallel to Solana's token impressive gains in 2021. The new digital era is allowing further monetization and experiences in the gaming ecosystem by integrating DeFi and NFTs.
Related Reading | Why Billionaire Chamath Palihapitiya Invested In The Solana Ecosystem
The merge of the blockchain and gaming comes with great potential for revenue alongside the possibility of creating strong communities and new features for them.
"High-performance blockchains like Solana are now capable of delivering the kind of web2 experiences gamers expect while providing the advantages of decentralized Web 3 systems." Said Amy Wu, partner at Lightspeed Venture Partners in a public statement.
She further commented to Cointelegraph about her views on the metaverse:
the metaverse is a potential digital world where people build identity, reputation, make friends, play, and transact in. (…) If it becomes even a fraction as meaningful as our offline lives, it's incredibly valuable. Hence why Web 2 companies like Meta and native Web 3companies alike are trying to build this. People spend hours a day in games like Fornite and Roblox, so I believe the metaverse will be born out of a social game.
Anatoly Yakovenko, CEO of Solana Labs, also commented in the fund's public statement:
In the last few months we've seen talented game builders leave their jobs at Riot, EA, Scopely, and other established gaming firms to build Web 3 games on Solana. We are excited to collaborate with Lightspeed and FTX to support and accelerate this new wave of builders.
Newzoo projected that the gaming market will generate around $218,7 billion by 2024. They also reported a growth in player rates from 20210 to 2021 of +5.4%.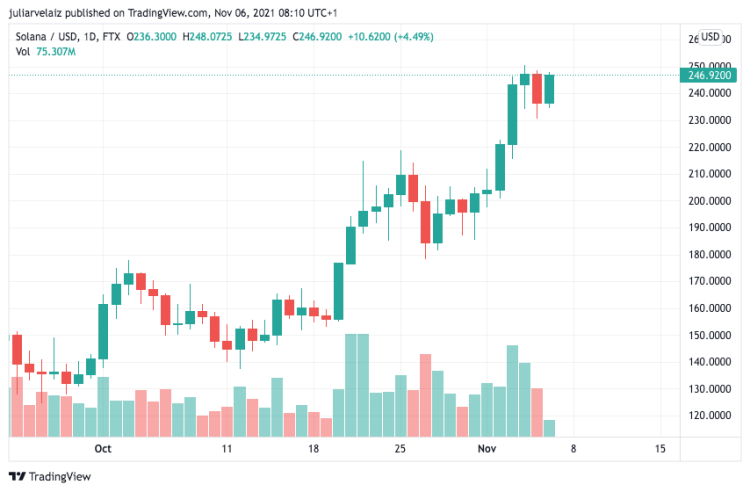 Solana's price at $246 in the daily chart | Source: SOLUSD TradingView


Markethive Advertisement
The original article was written by Julia Arvelaiz and posted on NewsBTC.com.
Article reposted on Markethive by Jeffrey Sloe
** Get secure funding for business projects in the USA and around the world. Learn more about USA & International Financing at Commercial Funding International. **
Visit MarketHive to learn more: http://markethive.com/jeffreysloe