Bitcoin Price Recedes to 10000 Analyst Expects Another 4 Drop
Bitcoin Price Recedes to $10,000; Analyst Expects Another 4% Drop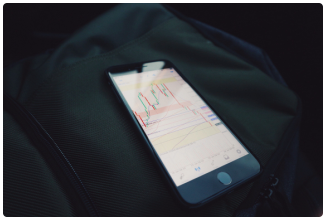 Bears Take Over Bitcoin Price
Sorry bulls, it seems that bears want to play now.
In the past few hours, Bitcoin has shed $400, printing large red candles on short-term price charts as bears managed to take control of the market. While Bitcoin is still up by 4% over the past week, it seems that bears have managed to kill the uptrend that brought BTC from $9,300 to $10,900.
As of the time of writing this, Bitcoin is trading at $10,100, which implies a 3% to 4% loss over the past day.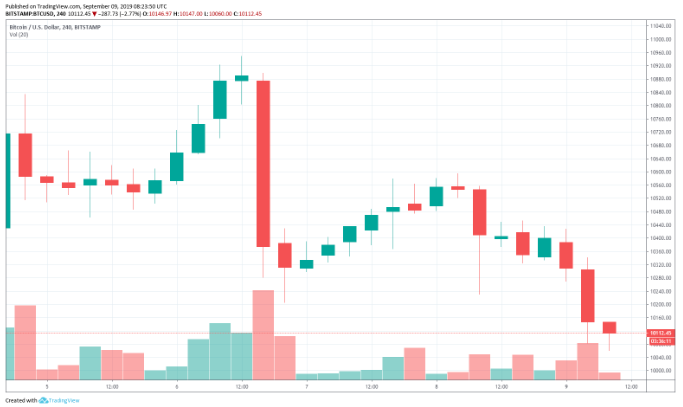 Analyst Financial Survivalism believes that the recent price unwind could result in further losses for the leading cryptocurrency. In a recent tweet, he noted that Bitcoin has just dropped below the lower bound of a low time frame symmetrical triangle, which has a measured downward move of $9,620. Since BTC has managed to close under the triangle, a strong collapse to the aforementioned level — some 5% lower than the current price — could be had in the coming day.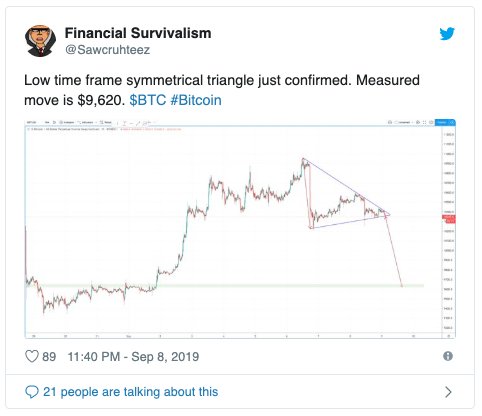 That's not all. According to Bytetree, a crypto analytics firm, Bitcoin's "fair value", which is derived from its network effects and transaction values, is currently around $7,500, implying that the cryptocurrency's premium is at around 35%. While there is unlikely to be a full retracement to that level, BTC always ends up interacting with its fair value in the long run. So should the lack of usage of the Bitcoin network continue, a further drawdown could be observed.
Altcoins Strong In Pullback
What's interesting about this pullback is that while Bitcoin has shed 4%, altcoins have managed to outpace the market leader, even in a dump.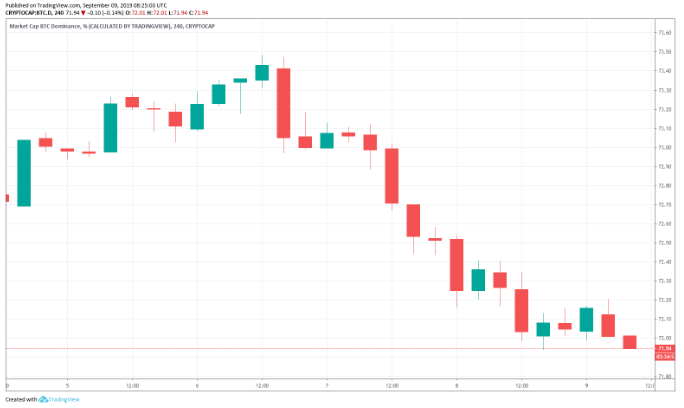 For those unaware, in all previous flash crashes seen over the past three months, Bitcoin managed to outpace its crypto ilk, often resulting in short-term BTC dominance surges.
This latest unexpected divergence could be seen as a sign that altcoins are starting a return to their former glory. And while some say that this fabled "altseason" is coming far too soon, the technicals support a recovery in the value of the cryptocurrency asset class against BTC.


Markethive Advertisement
According to Bitcoin Bravado's former lead analyst, Jack, selling altcoins at this point in time is nonsensical.
He argued that BTC dominance, which recently hit a two-year high, is poised to "fall off a cliff", potentially to collapse back to the low-60s or mid-50s. Jack backed his point by citing the fact that the aforementioned metric is currently looking as it did prior to altcoin's strong bounce in April of 2018.
Original article posted on the EthereumWorldNews.com site, by Nick Chong.
Article re-posted on Markethive by Jeffrey Sloe
Visit MarketHive to learn more: http://markethive.com/jeffreysloe