Bitcoin Whales Have Accumulated 30k BTC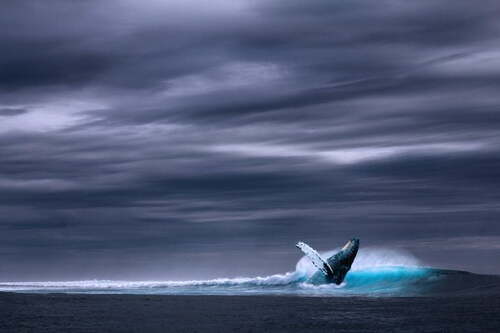 Bitcoin Whales Have Accumulated 30k BTC Between $31k and $40k
JOHN P. NJUI • BITCOIN (BTC) NEWS • MAY 30, 2021
Bitcoin whales holding 100 to 10k BTC have accumulated 30k more coins in the last week
The accumulation coincided with last weeks retest of $31k and rejection at $40,800
Earlier today, Bitcoin dipped to $33,379 before bouncing back to $36,200
All eyes are on the weekly close, monthly close and $30k
Bitcoin whales holding 100 to 10,000 BTC have accumulated 30,000 more bitcoins in the last week when the King of Crypto was consolidating between $31k and $40,800. The accumulation by whales was observed and shared by the team at Santiment feed through the following statement and chart.
Bitcoin is at $35.4k after another mild drop-off over the past day. But the key BTC millionaire bracket that we track has seen a mild uptick in holdings. Addresses with 100 to 10,000 BTC have accumulated approximately 30k more BTC this past week.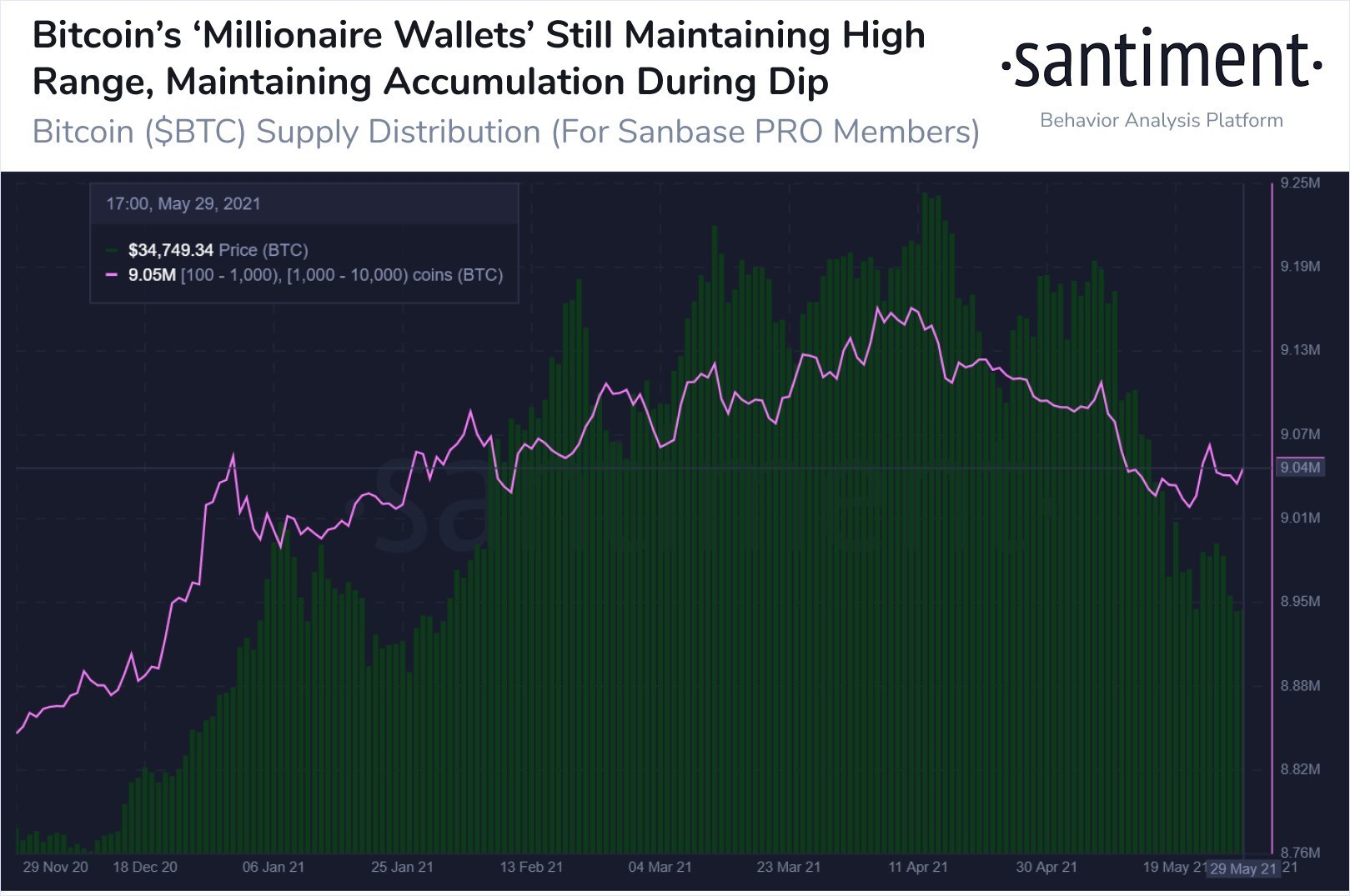 All Eyes are on Bitcoin's Weekly and Monthly Close, $30k Support
At the time of writing, Bitcoin is once again above the crucial $35k support after a brief dip to $33,379 earlier today. The dip was soon followed by a bounce to $36,200 leading up to Bitcoin's current price at $35,700. Bitcoin is still trading below the 200-day moving average which has created the proverbial 'iron wall' for BTC at the $40k to $41k price zone.
To note is that the weekly close today and the monthly close tomorrow, are still on the minds of most Bitcoin traders given that tomorrow, May 31st is the Memorial Day holiday in the United States. This in turn means that retail and institutional traders in the United States will take the day off to honor those who have fallen while serving in the US military.
Therefore, Bitcoin's fate in the next 48 hours, will be in the hands of other global traders who will once again be eyeing the $30k and $35k price areas as logical support zones to usher in the new month of June.
Bitcoin has Printed an Inverted Head and Shoulders Pattern on the 6hr
In terms of Bitcoin's short-term future next week, BTC has printed what looks like an inverted head and shoulders pattern as seen in the chart below. If the pattern plays out, Bitcoin could reclaim the 200-day moving average (yellow) and go on to retest several key areas between $40k and $50k.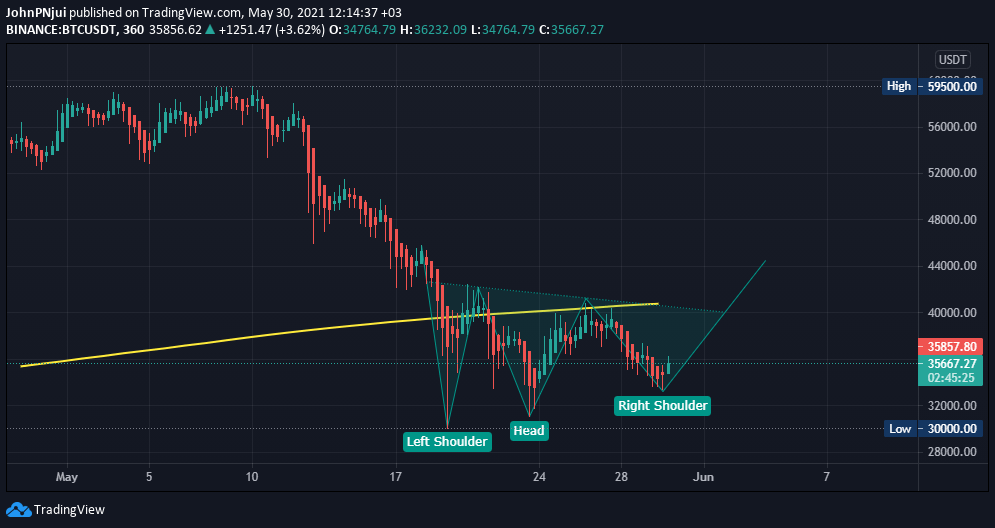 Advertisement
Original article posted on the EthereumWorldNews.com site, by John P. Njui.
Article re-posted on Markethive by Jeffrey Sloe
Visit MarketHive to learn more: http://markethive.com/jeffreysloe