Filecoin Sets New ATH of $222 as Grayscale Buys $6.3M FIL in 24 Hrs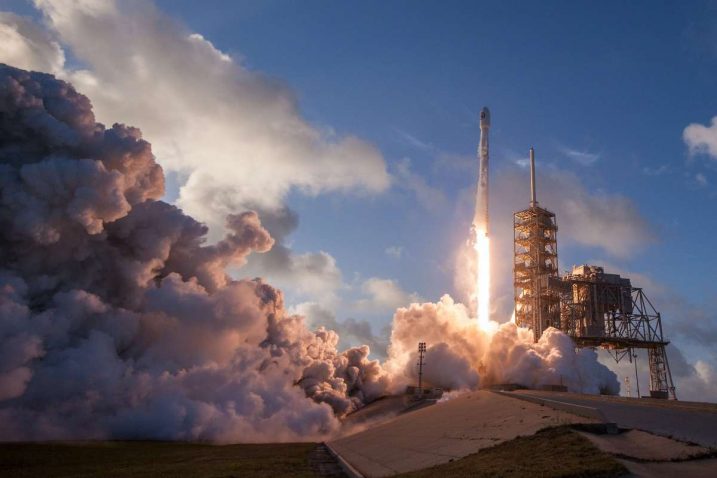 JOHN P. NJUI • ALTCOIN NEWS • MARKETCAP • APRIL 1, 2021
In brief:
Filecoin (FIL) has set a new all-time high of $222.69 -Binance rate
Filecoin is now ranked 9th on Coinmarketcap after edging out Litecoin
Filecoin is in overbought territory and a retracement to $200 or lower look plausible
However, institutional interest through Grayscale could send it higher
Yesterday, Grayscale bought $6.3 million worth of Filecoin
The digital asset of Filecoin (FIL) is now a top 10 digital asset on Coinmarketcap. At the time of writing, Filecoin is ranked 9th after edging out Litecoin, Chainlink and Theta Token after FIL's recent bullish climb to a new all-time high of $222.69 – Binance rate.
The screenshot below, courtesy of Coinmarketcap.com further reveals how Filecoin has increased in value by 36% in the last 24 hours and by 140% in the last week alone.

Filecoin is in Overbought Territory
From a technical analysis point of view, Filecoin (FIL) is in overbought territory as shall be demonstrated through the following daily FIL/USDT chart.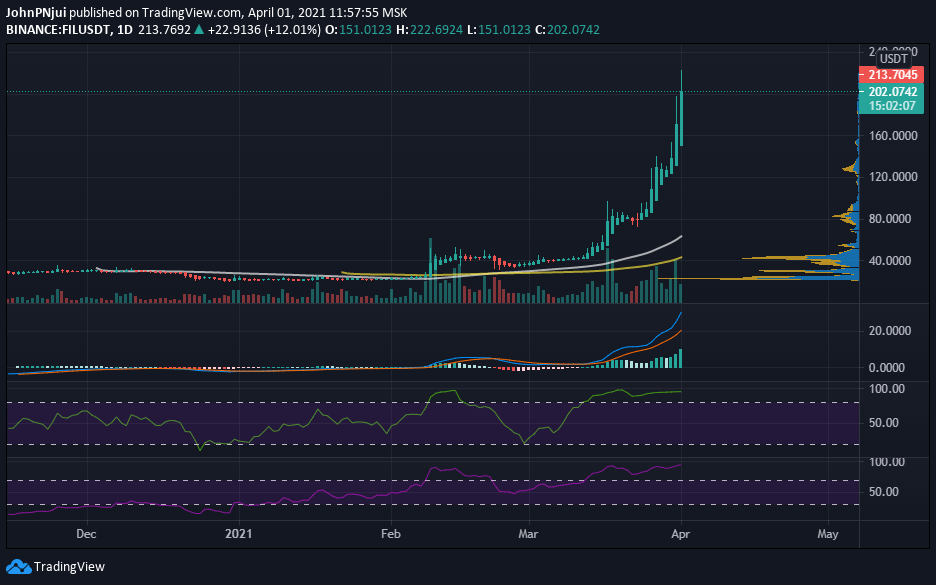 To begin with, the current price of Filecoin at $213 is clearly in parabolic territory far above the 50-day (white) and 100-day (yellow) moving averages. The daily MACD also confirms the overbought scenario with the daily MFI and RSI also overstretched above 95 each.
Therefore, a pullback is in the pipeline for Filecoin with the following price areas acting as possible support zones should this occur.
Filecoin Could Keep Gaining Based on Institutional Demand
However, Filecoin's journey to new highs might just be starting based on the continual accumulation of FIL by Grayscale investments. The latter Wall Street firm recently launched the FIL trust that is now valued at $8.58 million thus hinting of continual interest in the investment product by institutions.
According to data from Bybt.com, Grayscale has accumulated 29,554 FIL ($6.3 million) in the last 24 hours with a total holding of 45,550 Filecoin as seen in the following screenshot. Such a large accumulation in one day, is a sign of possible additional accumulation of FIL by Grayscale.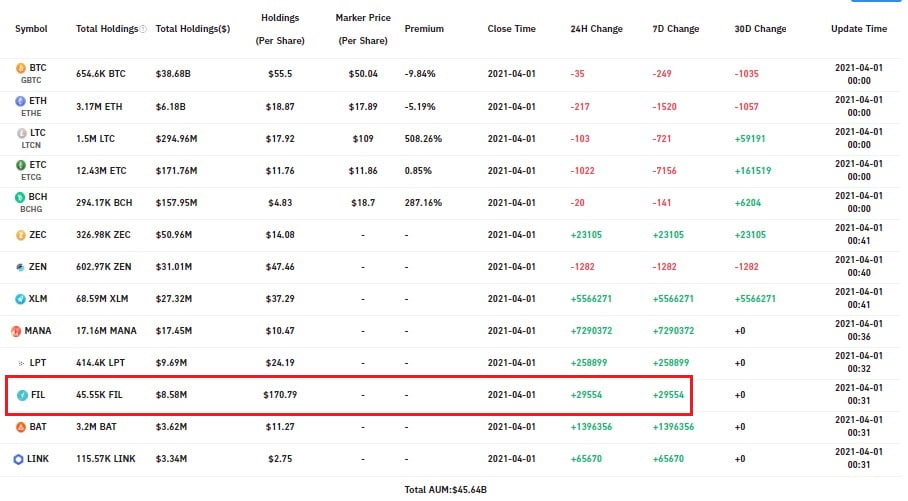 Source, Bybt.com

Advertisement
Original article posted on the EthereumWorldNews.com site, by John P. Njui.
Article re-posted on Markethive by Jeffrey Sloe