Magnificent Bitcoin Supercycle Is Here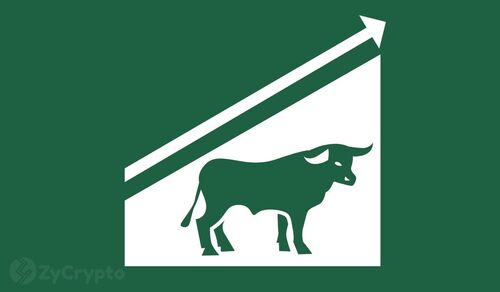 The Magnificent Bitcoin Supercycle Is Here; Here's Why You Should Expect Everything Bullish
By Olivia Brooke – August 17, 2021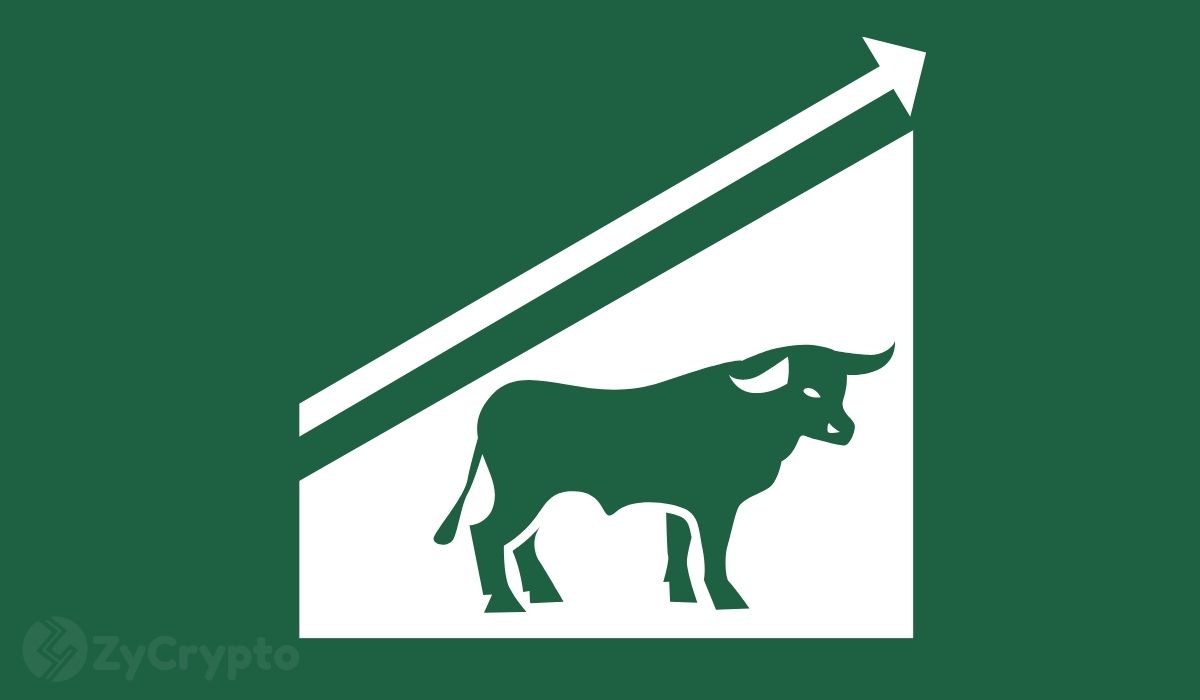 The "Bitcoin supercycle" is the concept of Bitcoin surging significantly due to incoming mass adoption as indicated by technical factors.
While many do not believe that the cycle is trustworthy, it still does a good job of highlighting the rate at which adoption is taking place and where that could lead the financial market to In in the near term. It certainly isn't 100% accurate like many other crypto theories, but it does have its function.
"Bitcoin, as the tip of the spear for the entire crypto industry essentially was a Pandora's box moment that unleashed the biggest growth trend in decades, and is a once in a lifetime opportunity for immense wealth creation." writes investor Lark Davis, in respect to the Bitcoin super cycle.
Bitcoin super cycle on wealth creation
It is not inaccurate to say that Bitcoin made millionaires and Billionaires within the last decade. Impressively, the wealth accumulation process was faster than what one could expect to get from the traditional finance market. Not only were a handful of Bitcoin millionaires documented in the 2010 to 2014 era, this year saw Bitcoin record a large number of billionaire founders in the market.
Given that the present market is by far more stable than the last, and that adoption is rising at a higher rate, generation wealth accumulation through Bitcoin investments, like Lark notes, will take off rapidly throughout the next decade.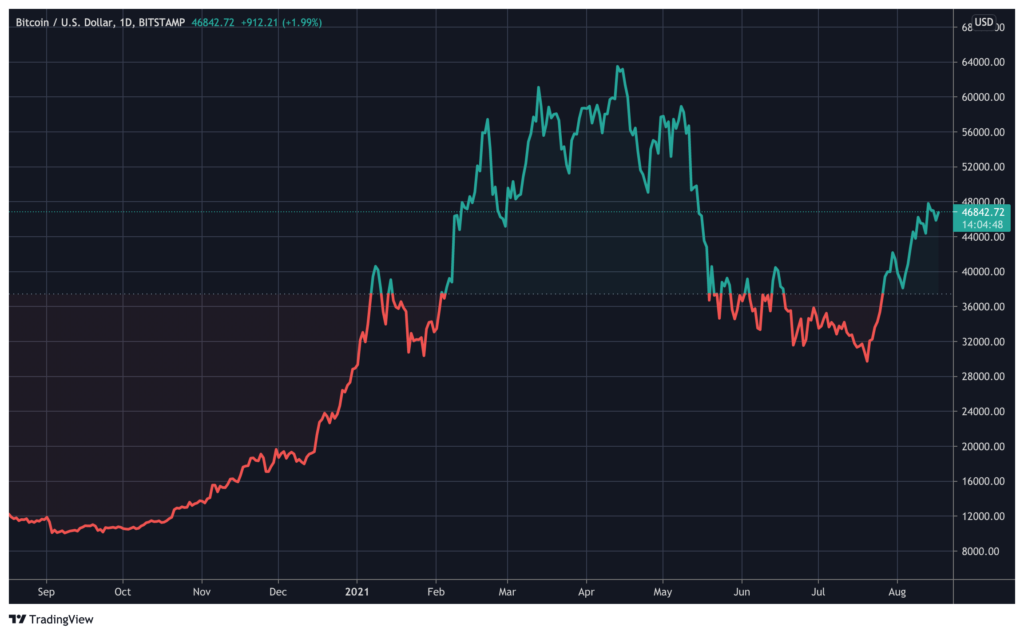 BTCUSD Chart by TradingView(Click image for larger view)
The Bitcoin/Crypto takeover has already begun
Setting the state for the Bitcoin super cycle is the rate at which macroeconomic factors like inflation have surged. This opens an entry channel for the spotlight to be on a more promising store of value; Bitcoin.
Regulation is becoming more flexible as we are witnessing new laws designed to embrace crypto utility.
Further down into the funnel, is the "fiat on-ramp" increase. Bitcoin ATM machines are increasing, PayPal is bringing a huge market to the industry, NYDIG's partnership with Bitcoin firms is huge, banks offering cryptocurrencies are on the rise, and Bitcoin ETF proposals have reached their highest levels. Keep in mind that retail traders are giving way for the largest institutions to step into the market.
Davis perfectly sums up the fact that the financial revolution that crypto/Bitcoin was envisioned to bring to life is already happening, and with the above statistics, which is only one amongst many, it is accurate to say the Bitcoin super-cycle has some elements of truth to it.
"We are literally witnessing the birth of a new asset class which will redefine ownership, finance, identity, communities, markets, real estate, and much more. I know you are probably "bullish" on crypto, but chances are you are not even close to being bullish enough." -alarm Davis.
DISCLAIMER: None Of The Information You Read On ZyCrypto Should Be Regarded As Investment Advice. Cryptocurrencies Are Highly Volatile, Conduct Your Own Research Before Making Any Investment Decisions.

Markethive Advertisement
The original article written by Olivia Brooke and posted on ZyCrypto.com.
Article reposted on Markethive by Jeffrey Sloe
Visit MarketHive to learn more: http://markethive.com/jeffreysloe