Real Estate Company Has Invested In Bitcoin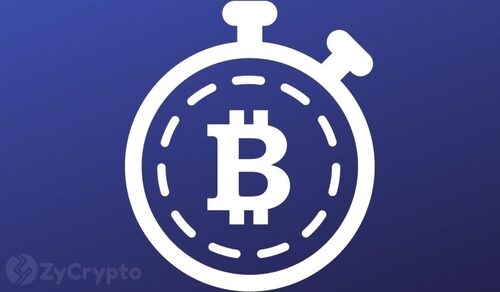 One Of America's Largest Real Estate Company Has Invested In Bitcoin
By Adrian Klent – April 9, 2021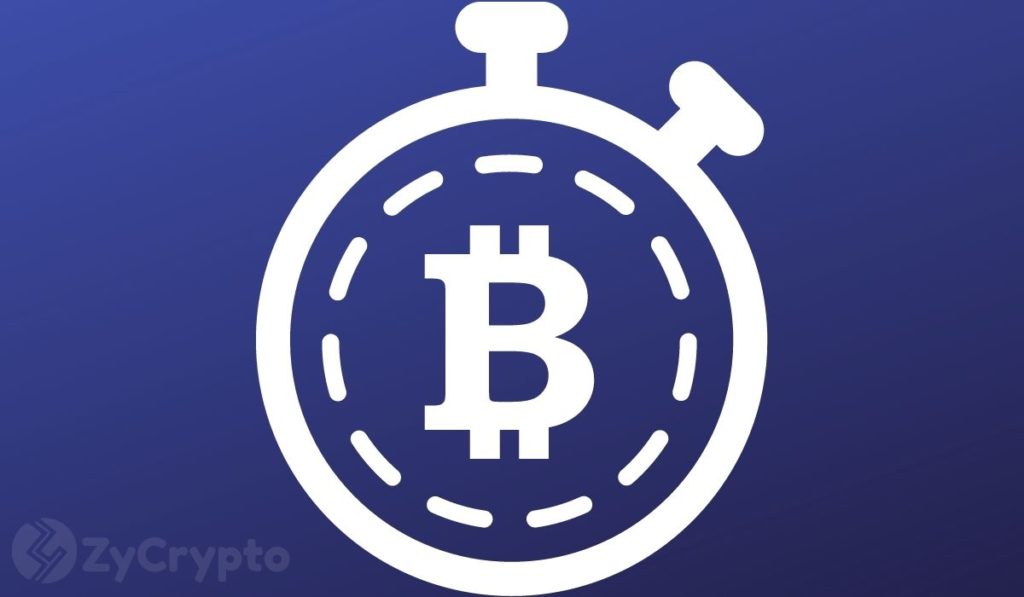 California-based real estate giant Caruso Properties has decided to jump on the growing cryptocurrency roller coaster as it now accepts Bitcoin as payment for rent on its properties across the United States, further adding the virtual asset to its balance sheet.
The American real estate corporation founded and chaired by Rick Caruso, days back, revealed plans to accept BTC payment from its tenants one of whom is tech Billionaire Elon Musk who himself has been an ardent proponent of cryptocurrencies.
According to a report by LA Times, the firm, partnering with American regulated exchange Gemini, has added Bitcoin to its balance sheet, allocating 1% of its treasury to the digital asset—the value of which is undisclosed—in a bid to "diversify" the company's finance.
Speaking on the matter, founder and CEO Rick Caruso noted, "I believe it's a good hedge and has already proven to be a good investment for us," further revealing that the decision to adopt BTC is not prompted by demands from tenants but rather fueled by their readiness to diversify the company's portfolio and make preparations for the future as BTC grows into being a globally accepted asset.
Caruso also likened this Bitcoin and Blockchain era to the epoch characterized by the emergence of credit cards and computers, noting that, just like credit cards and computers, Bitcoin and Blockchain have the capability of disrupting the traditional systems we are so accustomed to sometime in the future; conclusively adding, "we want to be ahead of the curve."
Being ahead of the curve, it seems, also translates to bigger crypto-related projects in the future as the real estate giant also revealed, in a press release, plans to indulge more in cryptocurrency, including NFTs and other applications of the Blockchain technology.
The press release notes, "This partnership marks the beginning of a holistic, long-term relationship intended to bring cryptocurrency, Non-fungible Tokens, and blockchain applications to Caruso Properties."
Caruso Properties would not be the first major firm in the United States to adopt Bitcoin in this manner as Michael Saylor's MicroStrategy, Elon Musk's electric motor firm Tesla and Jack Dorsey's Square among others have added some substantial amounts of Bitcoin to their balance sheets.
Furthermore, Tesla sometime last month revealed a decision to accept Bitcoin as payment for its electric cars; payment giant Visa noted late last month it would be partnering with Crypto.com to adopt USDC payments; PayPal late last year also announced it would allow users to hold, buy or sell funds in different cryptocurrencies including Bitcoin, Ether, Bitcoin Cash among others.
Today we see enormous support and public adoption of Bitcoin more than ever. These moves by major firms contribute massively to the growth of Bitcoin, fueling more mainstream acceptance which in turn influences the price positively.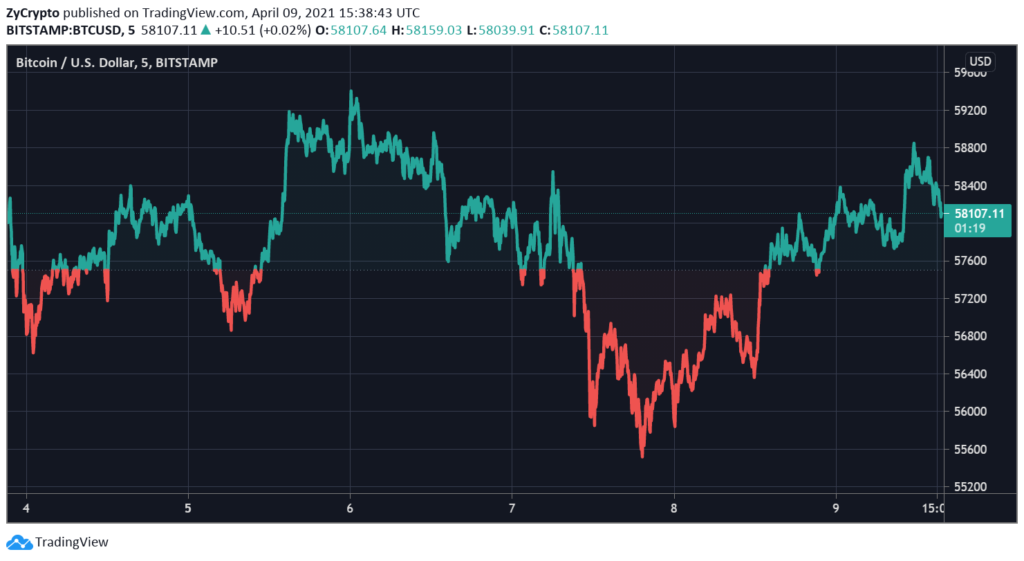 BTCUSD Chart By TradingView (Click image for larger view)
As of publication, BTC trades at $58k with an approximate market capitalization of $1.1 trillion.

Markethive Advertisement
DISCLAIMER
The views expressed in the article are wholly those of the author and do not represent those of, nor should they be attributed to, ZyCrypto. This article is not meant to give financial advice. Please carry out your own research before investing in any of the various cryptocurrencies available.
The original article written by Adrian Klent and posted on ZyCrypto.com.
Article reposted on Markethive by Jeffrey Sloe
Visit MarketHive to learn more: http://markethive.com/jeffreysloe