Ripple's Record-Breaking Move
Ripple Kicks Off Record-Breaking Move As XRP Jumps Above 'Ethereum Killers' Solana And Cardano
By Brenda Ngari – February 8, 2022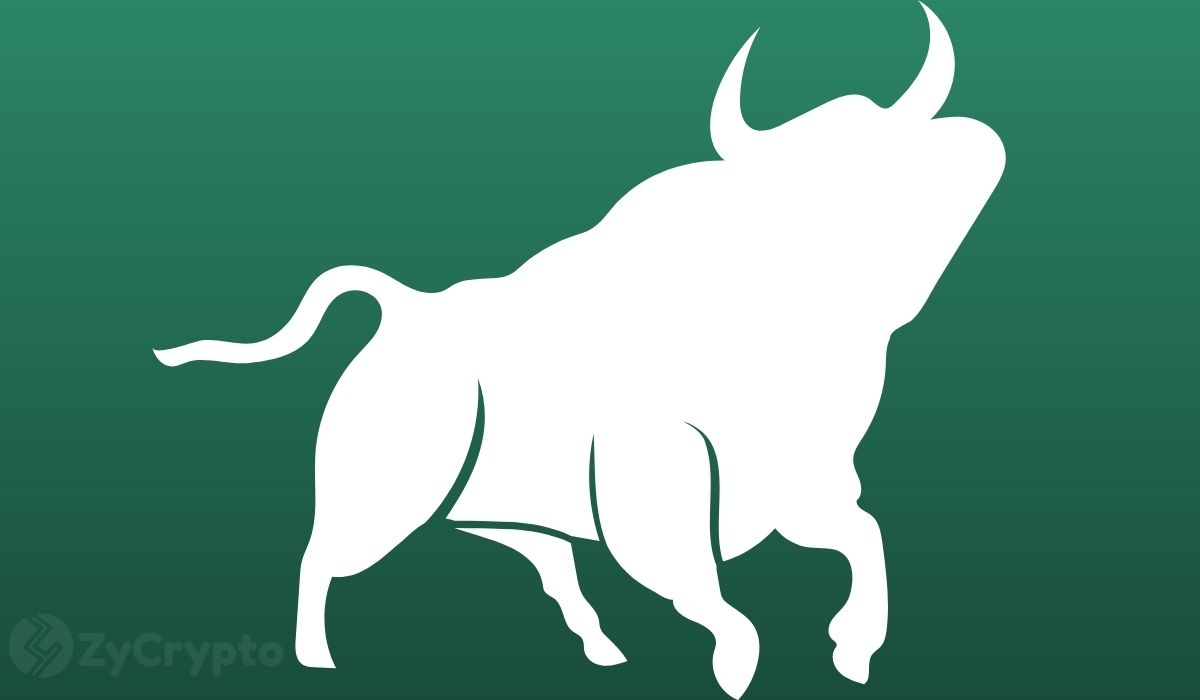 There is plenty of cheer for XRP investors as the price of the cryptocurrency has exploded by over 35 percent in the week amid a crypto market revival. XRP is now the industry's sixth-most valuable network.
In doing so, XRP has flipped Cardano's ADA and its fellow "Ethereum killer" Solana (SOL). ADA's price is up a modest 0.52% on the day, while SOL is down by 2.89%. XRP's market cap now stands at around $41 billion, compared to $39.7B for ADA and $35.6B for SOL.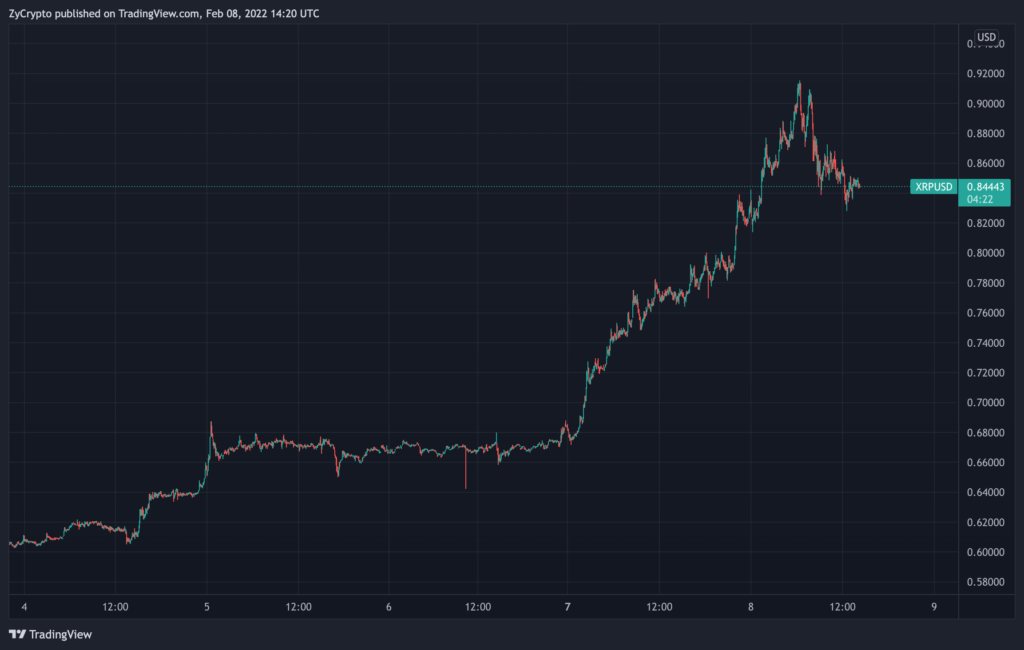 XRPUSD Chart by TradingView
According to data provided by monitoring resource Santiment, XRP's recent price upsurge comes on the back of robust growth in its daily active addresses. The token has also gained more than 6% since the start of the year despite the latest crypto market-wide mayhem and the long-standing courtroom drama between Ripple and the United States Securities and Exchange Commission (SEC).
Is The SEC v. Ripple Case Headed Toward A Verdict?
As ZyCrypto reported, the SEC accused Ripple and two top execs of conducting an unregistered offering of $1.3 billion in XRP in the period between 2013 and 2020. The expert discovery deadline in the lawsuit was recently extended to February 28 upon the request of both the SEC and Ripple. The postponement is intended to allow both parties to conduct further depositions.
Most recently, the court has ordered the unsealing of three documents in the case, including emails of Ripple's CEO Brad Garlinghouse and Executive Chairman Chris Larsen as well as the deposition notice.
Further, Magistrate Judge Analisa Torres has allowed Ripple to explain its "Fair Notice" defense. For those who are not aware, this defense was put forward by Ripple's attorneys and it argues that the regulatory agency failed to warn the payments company about violating any federal securities laws before filing the lawsuit.
Jeremy Hogan, a partner at law firm Hogan & Hogan who has followed the case closely, tweeted that the judge's latest decision is "good because we are moving into the second phase of the case where "things" are going to happen."
So, XRP is on a roll after flipping ADA and SOL today. Tune back in tomorrow to see where things will be standing.


Markethive Advertisement
DISCLAIMER: None Of The Information You Read On ZyCrypto Should Be Regarded As Investment Advice. Cryptocurrencies Are Highly Volatile, Conduct Your Own Research Before Making Any Investment Decisions.
The original article written by Brenda Ngari and posted on ZyCrypto.com.
Article reposted on Markethive by Jeffrey Sloe
** Get secure funding for business projects in the USA and around the world. Learn more about USA & International Financing at Commercial Funding International. **
Visit MarketHive to learn more: http://markethive.com/jeffreysloe