What The 'Second Leg' Of The Bitcoin Bull Market Will Look Like
By Olivia Brooke – May 6, 2021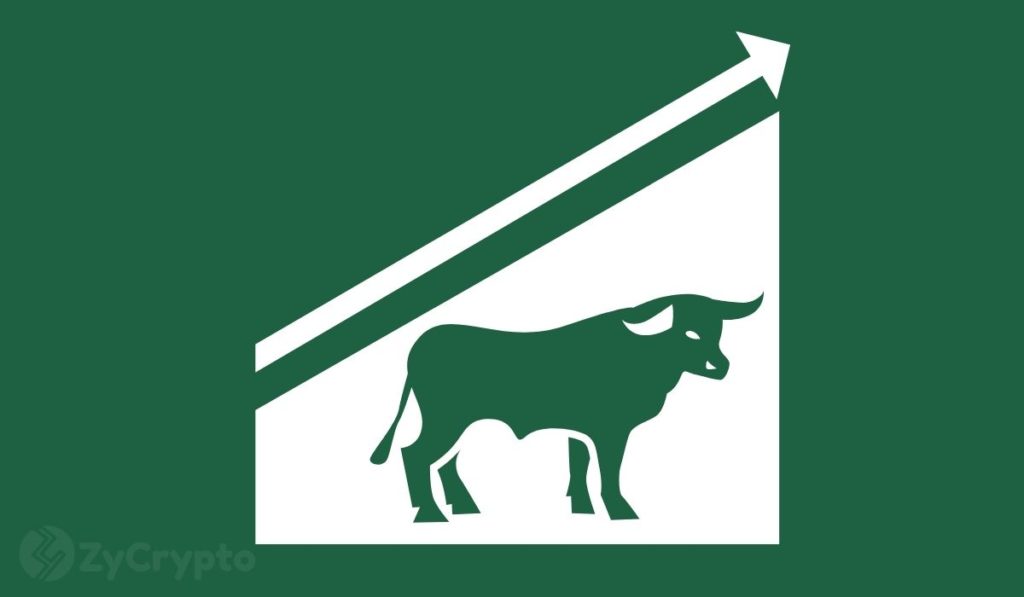 The first phase of the Bitcoin bull market kicked off late last year when Bitcoin crossed $20,000 for the first time since its conception. The market went ballistic as Bitcoin hit $21,458 on the 16th of December and only shed less than $200 at the close of the day.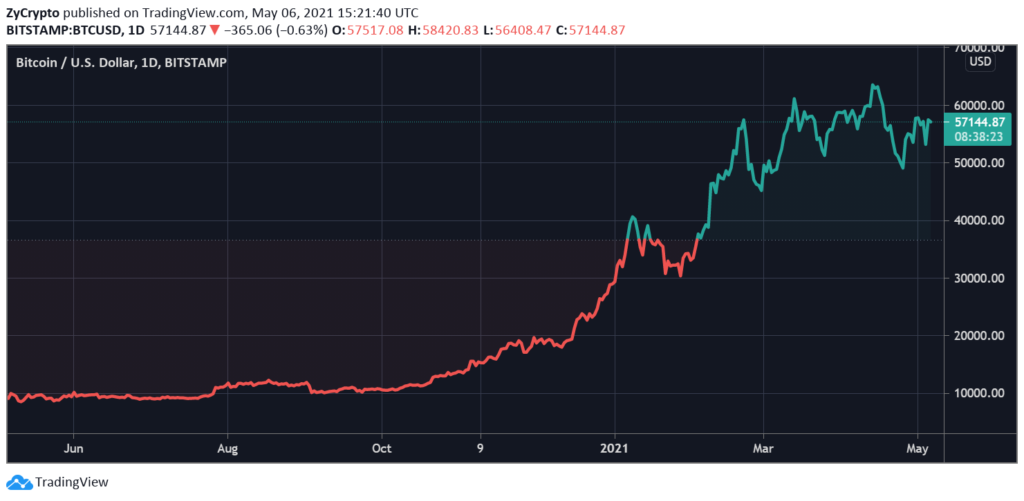 BTCUSD Chart By TradingView (Click image for larger view)
It was up from then on, and as though Santa was waiting patiently for the bulls, an early Christmas present came in for Bitcoiners on the 2nd of January this year when Bitcoin crossed $30,000 for the first time. At this point, analysts and investors had begun to predict the road ahead.
Bitcoin's bull market: The journey so far
The general sentiment was bullish and industry players created an entry point around that level, in hopes that Bitcoin would hit the rooftop in the months to come. The coming months were a dream come true for the market as Bitcoin took off meteorically.
The bulls first flirted with $40,000, then $50,000, and continued in that manner until the market hit $60,000 and a mild bear trend took over. The bulls seem to be on pause at the moment, but analysts have argued that the market is moving exactly as it should, and now the founder of the Bitcoin Stock-to-Flow model, PlanB has revealed that there is indeed an incoming phase that the market could witness in the coming months.
The Second Phase of the Bitcoin bull run, and its "second leg"
Per PlanB's recent analysis, the market is nowhere near its peak, as it has only just begun the journey into new levels.
"Just to confirm that both S2FX model and on-chain signal indicate we are only halfway into this bull market and nowhere near the top." -PlanB.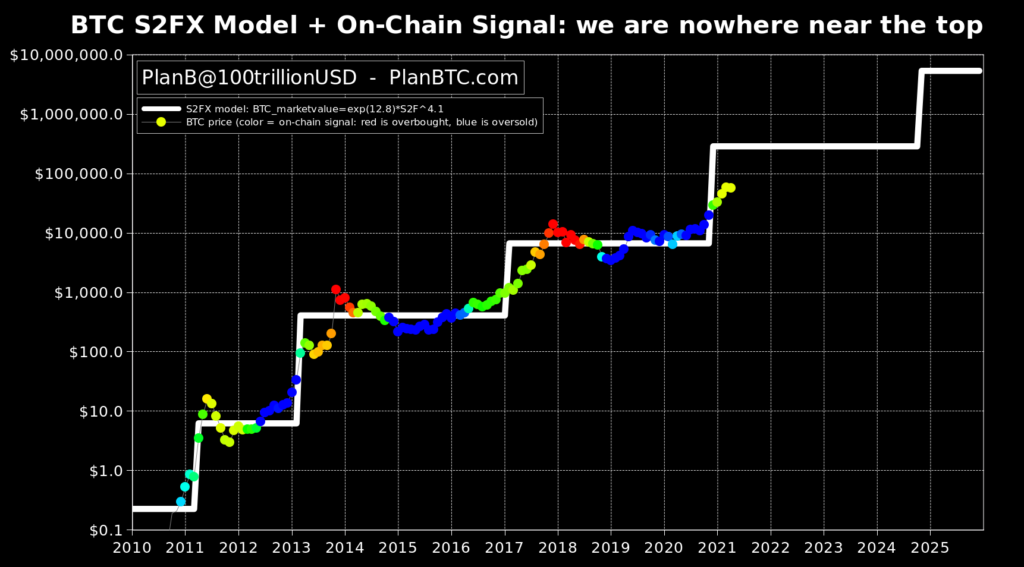 (Click image for larger view)
In his most recent assertion, PlanB notes that the bull market has a second leg. From the stock to flow chart above, the "second leg" is used to describe Bitcoin's price movement pattern over the last decade.
We can see Bitcoin headed to a new level. So, not only is Bitcoin expected to hit $100,000 this year, the asset could swoop in significant gains above that level. More bullishly, the "second leg" shows itself to be the key demarcator between Bitcoin hitting a price of $100,000 and $1,000,000.

Advertisement
DISCLAIMER
The views expressed in the article are wholly those of the author and do not represent those of, nor should they be attributed to, ZyCrypto. This article is not meant to give financial advice. Please carry out your own research before investing in any of the various cryptocurrencies available.
The original article written by Olivia Brooke and posted on ZyCrypto.com.
Article reposted on Markethive by Jeffrey Sloe
Visit MarketHive to learn more: http://markethive.com/jeffreysloe