Shanghai Crypto Pyramid Scheme
Shanghai Crypto Pyramid Scheme With Over 60,000 Victims Busted
By Adrian Klent – March 16, 2022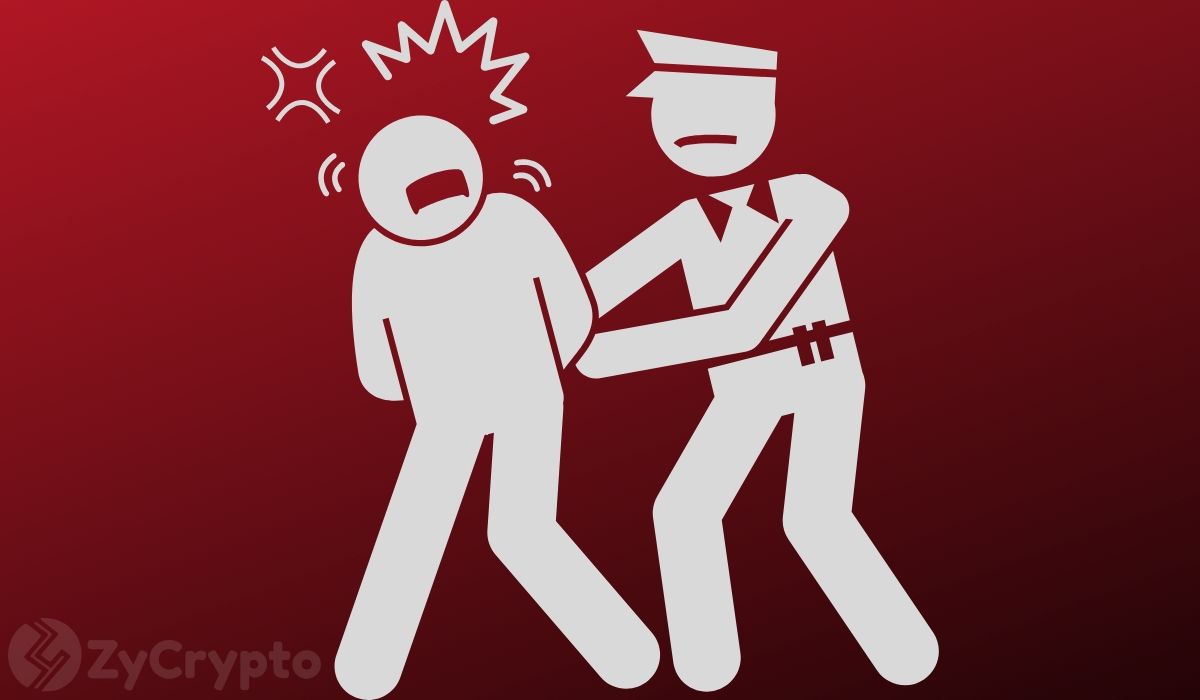 Key Takeaways
Law enforcement agencies in Shanghai have infiltrated a crypto pyramid scheme.
The scheme involved over 60,000 victims and 100 million yuan.
Chinese authorities have been increasing their oversight of the illegal industry.
Despite ousting the crypto industry from its borders, China has continued to uncover criminal operations related to crypto. A joint law enforcement operation in Shanghai has led to the crackdown of the city's first crypto pyramid-scheme case.
10 arrested in connection with 100 million yuan crypto scam
The local news outlet, The Paper, reports that the bust was the result of more than six months of investigations carried out by the Economic Investigation Team of the Shanghai Public Security Bureau, together with the Yungpu Public Security Branch.
So far, about 10 persons have been arrested in connection with the dubious scheme which was set up in June 2020. Authorities also claim more than 100 million yuan is involved.
The scammers marketed the scheme to be a "unicorn in the global application field" and "the world's fastest public chain", the authorities stated. However, investigations revealed that the elaborately set up company was only running multi-level marketing (MLM) scam, promising participants massive returns for signing up, buying tokens, and referring new participants.
No blockchain or token existed as the scheme was only run through a server, rewarding old signups with funds and new sign-ups.
This has not been the only crypto-related pyramid scheme that Chinese authorities have exposed of late. Last month, Ripple Pay Union, another MLM scam was clamped down. The criminal network claimed to have ties with the American fintech company, Ripple, and its XRP token.
Asides from pyramid schemes, China has also recorded an alarming amount of crypto being used for money laundering and gambling. The crypto that was most commonly involved was found to be USDT according to an analysis by a blockchain forensics firm.
China's crypto scammers have also involved victims from neighboring countries. Business Standard recounts that victims in Singapore lost over $139 million to Chinese fraudsters last year.
China broadening its crypto crackdown net
China officially declared holding, trading, mining cryptocurrencies illegal last year. Since then it has been going after lawbreakers and putting new regulations in place to ensure there are no loopholes for the crypto industry.
Last week, China's Supreme People's Procuratorate disclosed that it prosecuted 1,262 people for laundering crimes involving crypto. The offenders included crypto exchange executives and online lending platforms.
DISCLAIMER: None Of The Information You Read On ZyCrypto Should Be Regarded As Investment Advice. Cryptocurrencies Are Highly Volatile, Conduct Your Own Research Before Making Any Investment Decisions.

Markethive Advertisement
The original article written by Adrian Klent and posted on ZyCrypto.com.
Article reposted on Markethive by Jeffrey Sloe
** Loans, secure funding for business projects in the USA and around the world. Learn more about USA & International Financing at Commercial Funding International. **